Geschrieben von: Administrator
Mittwoch, den 17. November 2010 um 17:26 Uhr
Tom Trogh (b. 1984) has established himself as the third best player (behind Ronnie Swiggers and Nico Pattyn) of quizzing powerhouse Belgium.
He has been a member of the National Team since 2006 and has won two European titles in 2006 and 2008 and three Silver 2007, 2009 and 2010. With his club "Clockwork" from Leuven (line-up Erik Derycke, Marnix Baes, Baret Permentier ) he reached European Silver in 2007 and Bronze in 2010.
He also won the European double competition with Derycke (photo below) in 2007.
On an individual level he has made a big jump from 2008 to 2009 from rank 40+- to 10+-. He placed 11th at the WQC both in 2009 & 2010 and  10th (2009) and 8th (2010) respectively at the EQC.
His strongest subject is Sports.

He has studied Mathematics in his home town Leuven and works as an actuary in a life insurance company.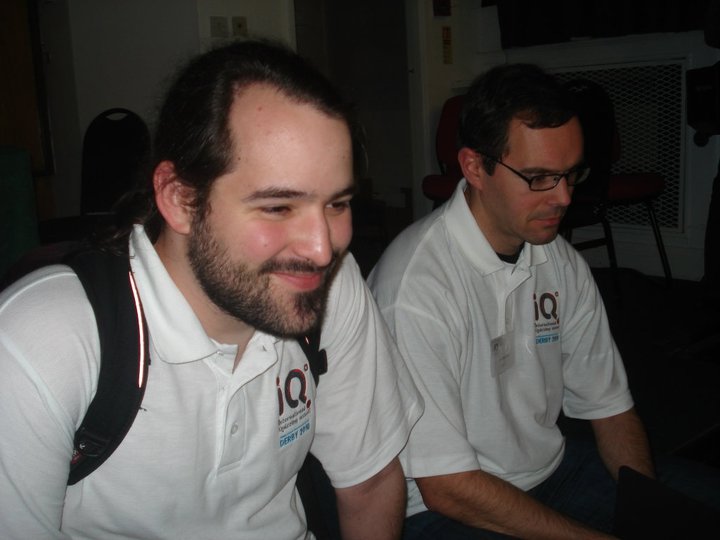 Zuletzt aktualisiert am Freitag, den 19. November 2010 um 16:37 Uhr